Monitor the status and performance of your direct mail
It's our goal to keep you closely connected to each and every postcard that you send out. Here's how we're working to achieve that: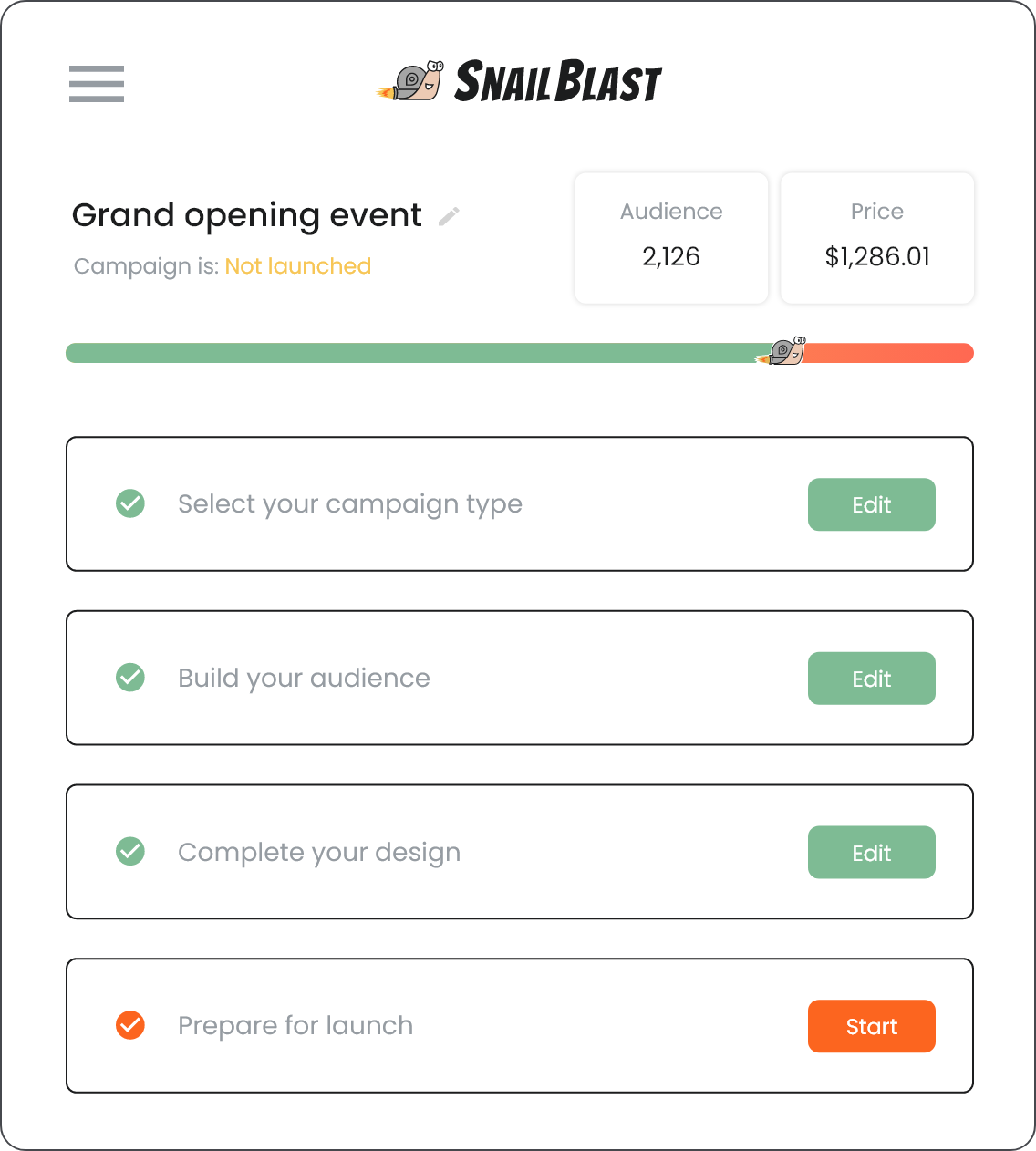 Create a postcard in our online editor or upload your own design.
Get email alerts as your campaign reaches certain tracking milestones.
With direct blasts you'll get down to the address tracking breakdowns.
Easily mail postcards anywhere in the USA
Our direct mail campaign builder means you can easily get your postcards printed, mailed and in the hands of your audience with only a few clicks!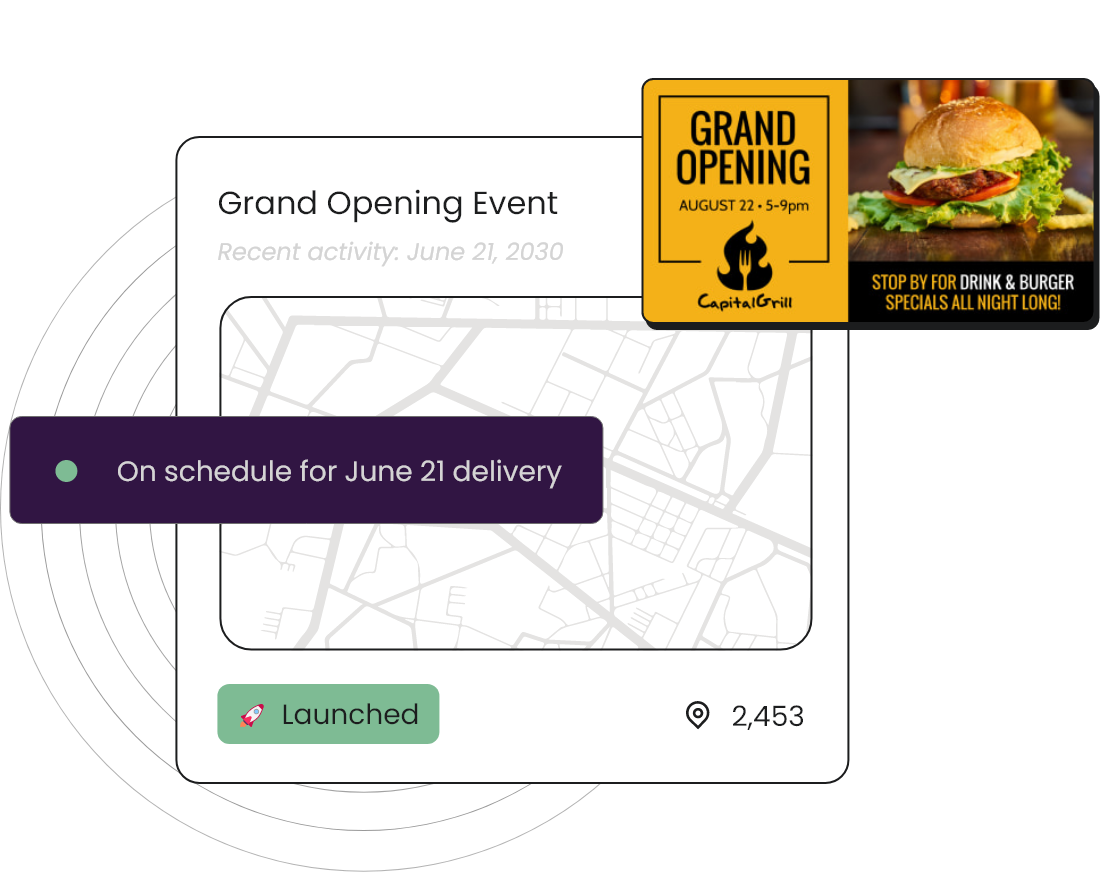 Tracking features coming soon
We care about tracking! Here's what we're working on:
Know each time the QR codes on your design are scanned.
Know when phone numbers on your design are called (third-party integration).
Know when your postcard drove a website visitor.
We have more on our list & we're working to make it all happen!
An
all-in-one

direct mail solution!
Use our postcard builder or upload an existing design file that you'd like to mail
Easily mail a list of addresses or target a specific area with our campaign builder
At every step of the way, we'll keep you informed on how your campaign is doing
Build a campaign. Design or upload a postcard. Only pay if you mail it.