SnailBlast Mail
> Area Blast
Easily mail 1000s of postcards to every mailbox in any neighborhood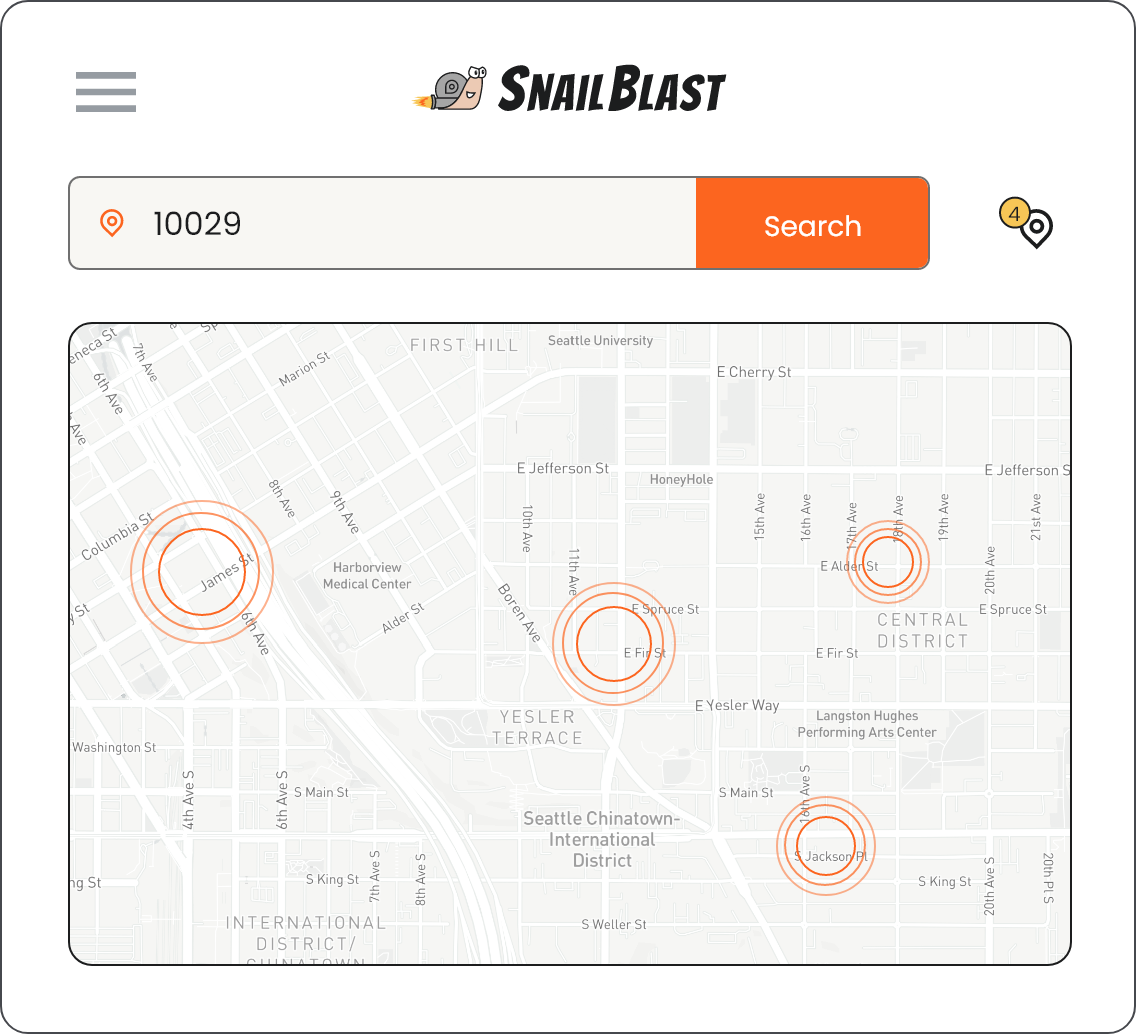 Build your audience with our interactive EDDM map
Have something to say? Hand pick your target audience with our mapping tool, then easily mail postcards anywhere in the United States.
*only pay if you choose to mail
4 reason's you'll love our Area Blast
Our area blast is loaded with benefits that we know you'll love
Easily get postcards into the hands of anyone within the United States
Create a postcard in our online editor or upload your own design.
Proceed with confidence knowing you're getting the best speed and price
At every step of the way our transparent tracking will keep you informed
Try a direct blast & upload your own list of addresses
Reach an existing audience by uploading a list of addresses and then quickly deliver your postcard using our campaign builder.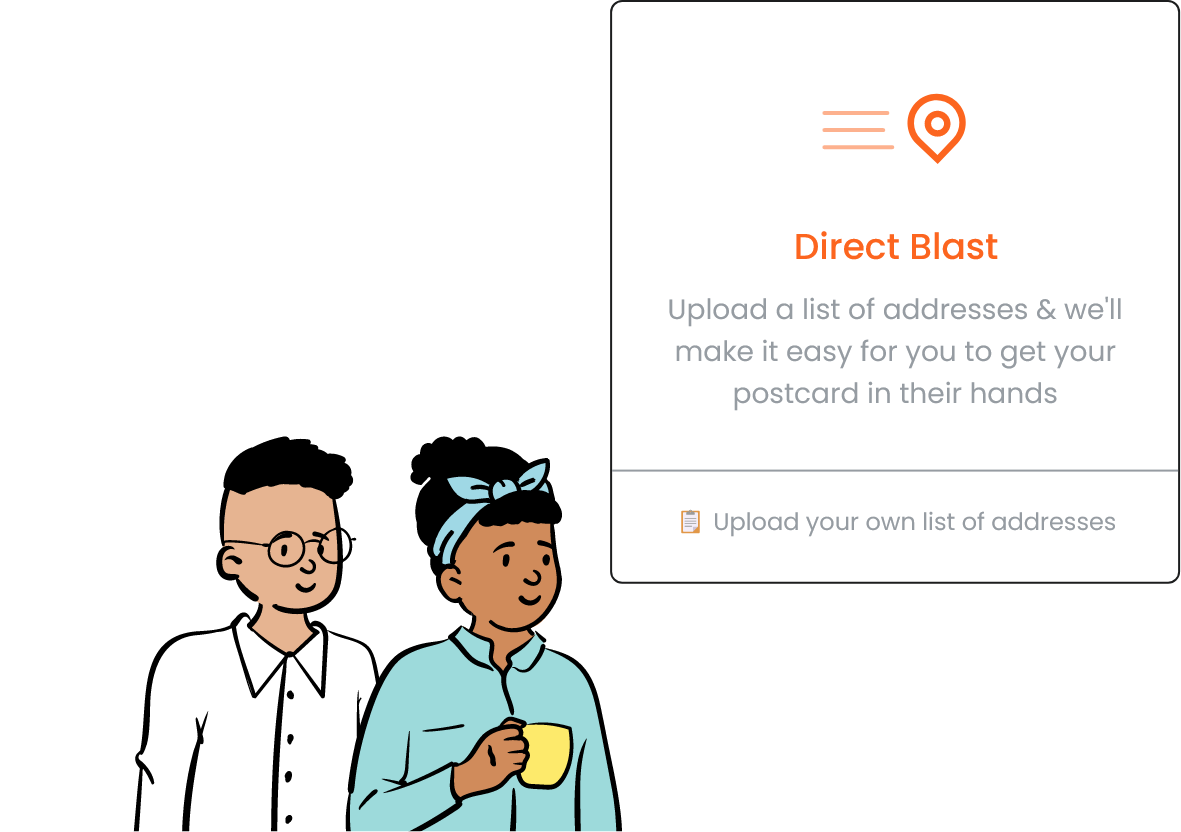 An
all-in-one

direct mail solution!
Use our postcard builder or upload an existing design file that you'd like to mail
Easily mail a list of addresses or target a specific area with our campaign builder
At every step of the way, we'll keep you informed on how your campaign is doing
Build a campaign. Design or upload a postcard. Only pay if you mail it.