An easier, more powerful way to mail postcards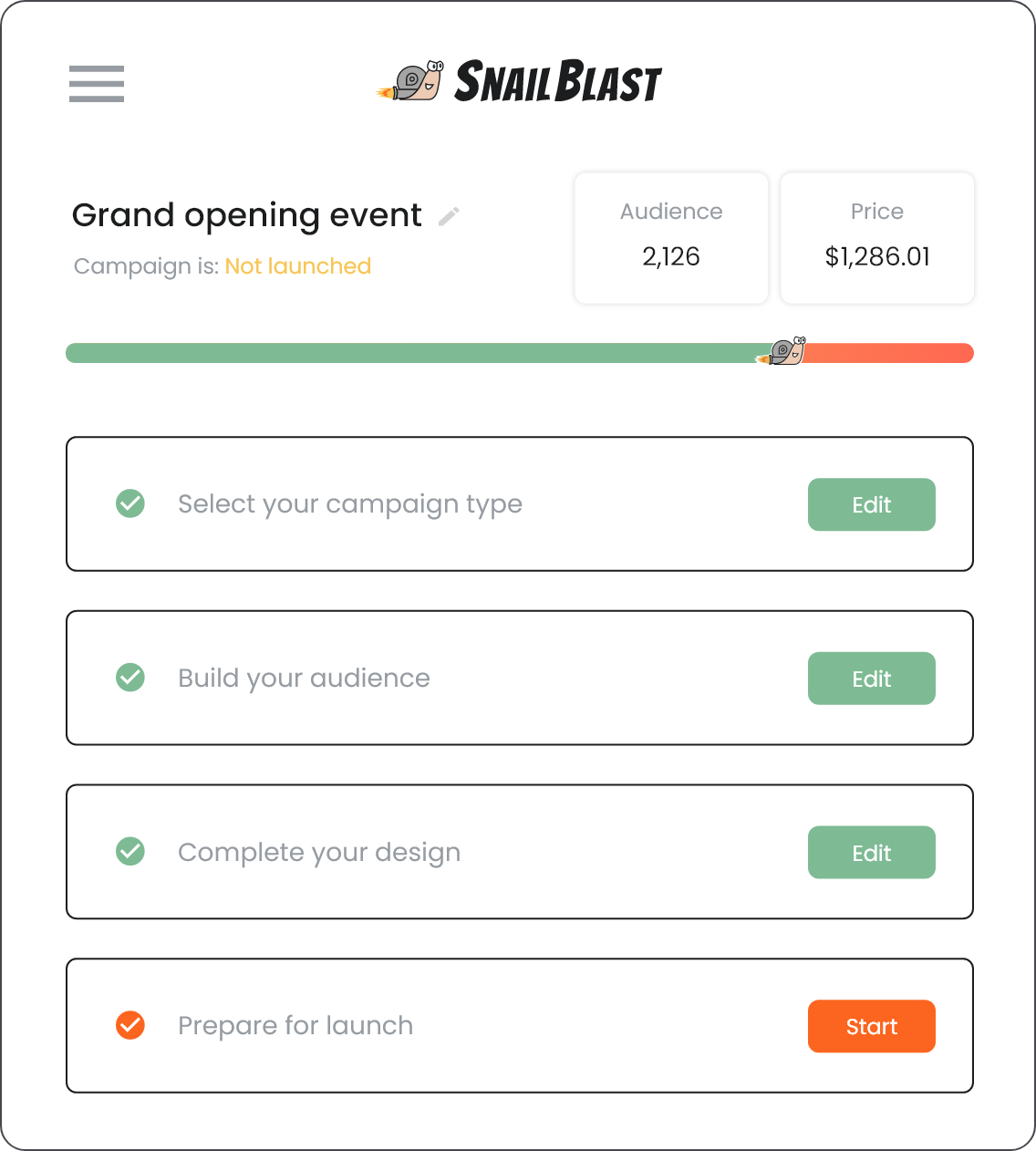 We deliver a complete mailing solution!
Our objective is to assist anyone in delivering a meaningful message to any audience. With our area and direct blast campaigns you can do just that!
Two powerful mailing campaigns to choose from
Choose the best option for your next direct mail campaign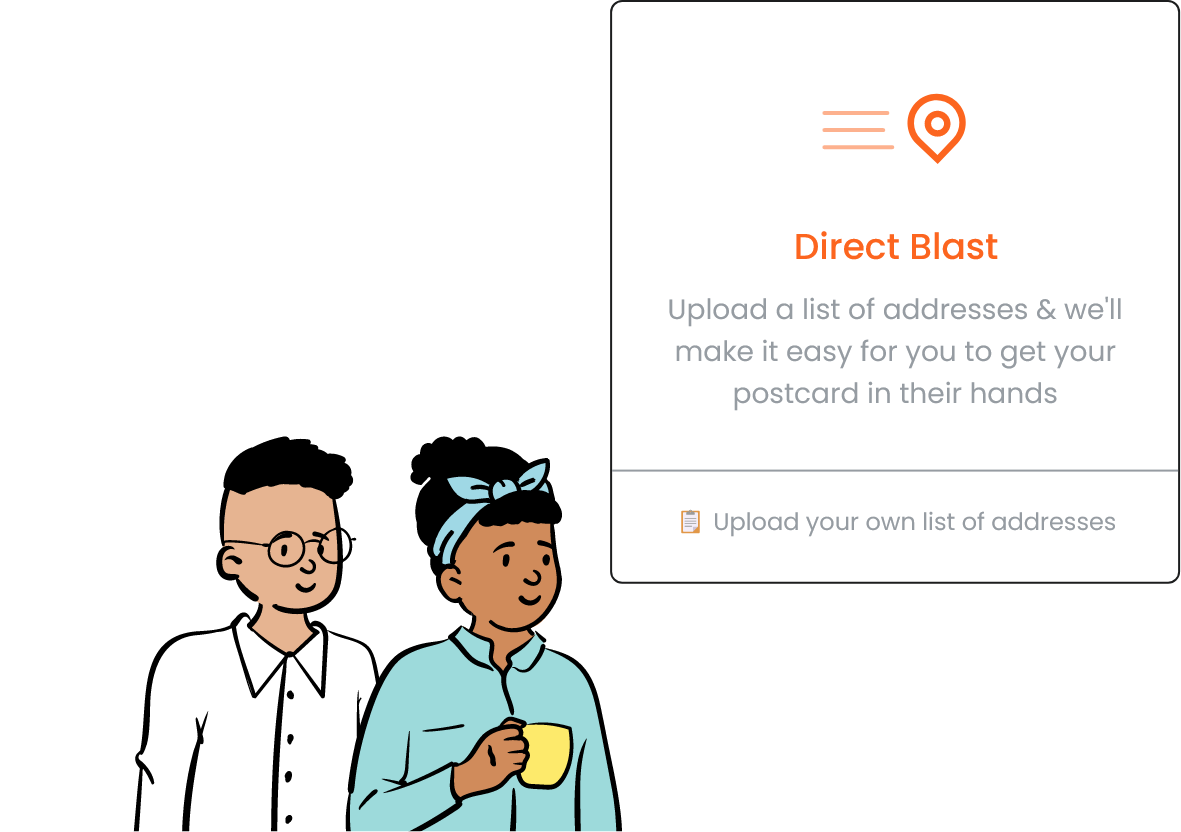 Have a list of addresses?
Our Direct Blast will help you reach them!
Reach anywhere in the USA with Area Blast!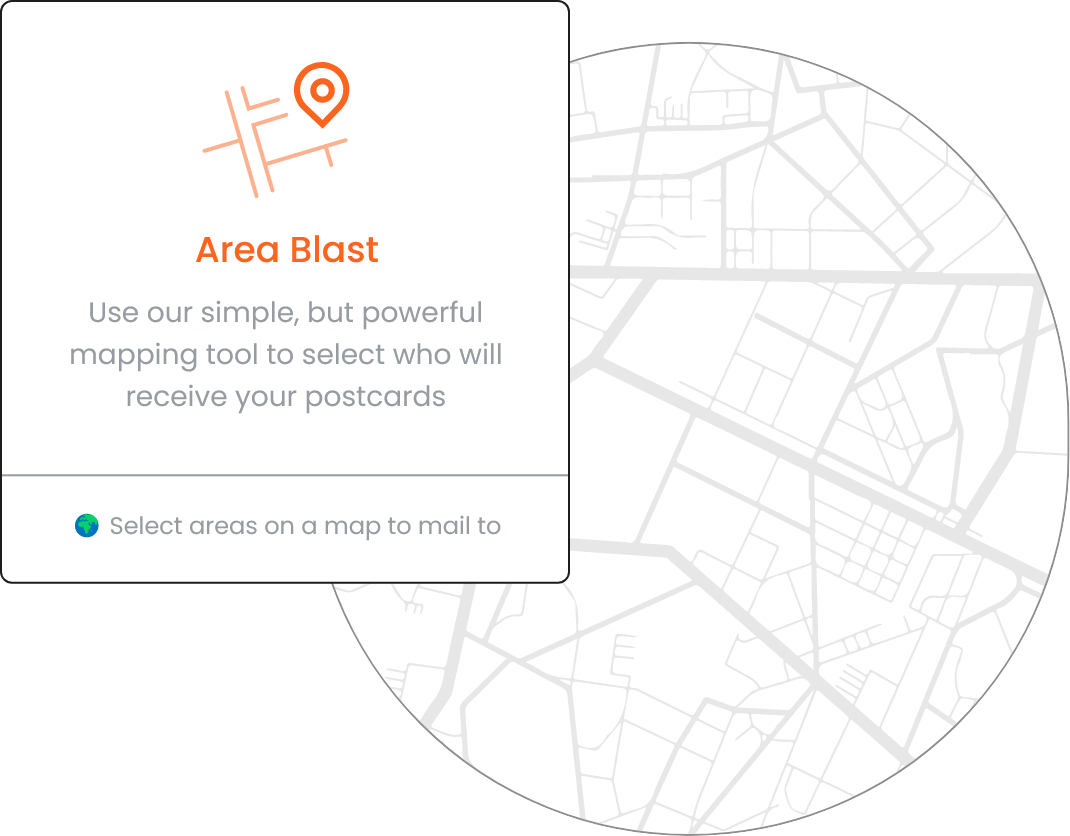 Once you've launched your campaign, SnailBlast doesn't stop. Tracking is essential if you want to stay linked to each postcard.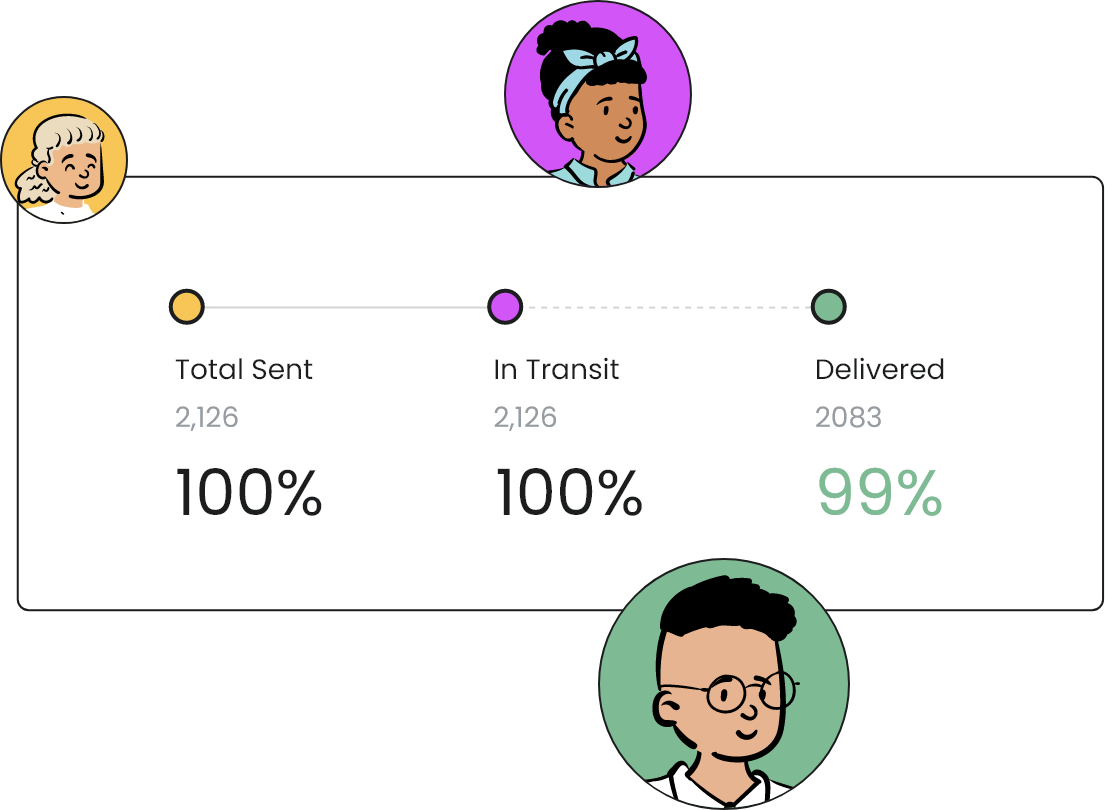 An
all-in-one

direct mail solution!
Use our postcard builder or upload an existing design file that you'd like to mail
Easily mail a list of addresses or target a specific area with our campaign builder
At every step of the way, we'll keep you informed on how your campaign is doing
Build a campaign. Design or upload a postcard. Only pay if you mail it.